So your website is exciting, stunning, SEO optimised and traffic is buzzing. But how do you nudge visitors to go ahead and make a purchase and click a link? A Call to Action is the answer. What is a Call to Action, you ask? We're happy to share.
What is a Call to Action?
A Call to Action is a technique for persuading your target audience to become a client or customer. When used properly, calls to action are sometimes the determining factor between a lead and a conversion.
If you have ever clicked on, sign up, join, subscribe or follow you have engaged a website by using its CTA.
After building your website with Hosting.co.uk, creating an engaging call to action is an integral component of your website ad campaign and should be prioritised. Not only do Calls to action motivate your audience, they also influence your sales funnel and boost the success of your digital advertising.
Nine Kick-ass Calls to Action
So, how do you create Calls to Action that actually work? We're going to show you how. Here are nine ways to create some kick-ass calls to action for your website. We also have some call to action examples that various websites use today.
1. Talk to Us
This Call to action is effective because it invites users to engage in conversation with you. Not only is it friendly, but it also gives the impression that you care about what people have to say and are open to discussion and suggestions.
Potential customers love to feel that their voices are heard and their words are taken into consideration. Using 'Talk to Us' is an approachable language that symbolises the importance of a relationship between a business and its clients/customers. Contently uses this call to action to effectively gain more clients.
2. Login with Google
This Call to action is hands down one of the best to date. Typically, signing up with a new website requires you to go through a meticulous sign-up process. To be frank, we quit before we even begin. It's tedious and sometimes takes longer than we'd like.
The 'Login' with Google call to action is compelling to any user because it requires minimal effort. It is simple to use and saves a lot of time. Signing up with AliExpress for the first time also provides users with this feature.
3. Get up to (a certain amount) off
A common tactic for Amazon is to offer sales and discounts to their customers. When visitors on your website see these Calls to action it has the power to instill both satisfaction and desire within them. People appreciate discounts and understand they are only temporary. To make use of the discounts they'll take advantage of them quickly before they run out of time and have to pay the full price.
This call to action, will work in your favour because it will attract a larger audience and can increase your ROI. People are enticed by the idea of saving money and cutting costs. Where they see they can spend less and get more they will jump at the opportunity. In turn, this will be advantageous for you.
Other similar calls to action include get half off, buy one get one half-off etc.
4. Try for Free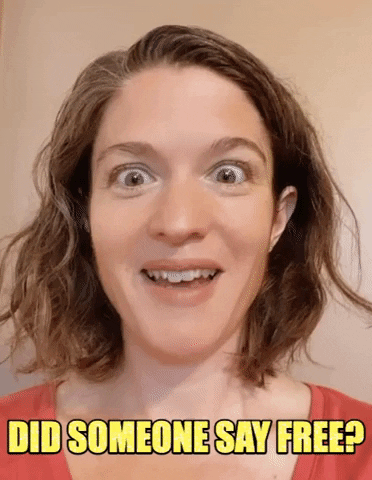 We've all seen Netflix gain new customers with the use of this phrase. Free trials are calls to action that work more effectively than we'd like to admit. 'Free' is the only keyword many people need to see before they sign up for a free trial on any website. Free trials allow users to test a demo of the product or service you're offering. This is done to decide if it's worth purchasing.
As a bonus, when users sign up for a trial, they enter your marketing funnel and qualify themselves as a promising lead.
5. Continue
Never underestimate how powerful this call to action is. The simplicity of this call to action button will give visitors the impression that the sign-up process will be short and simple. The 'continue' call to action allows visitors to feel less like they're committing to something and more like they're completing a simple task. Ok Cupid is a site instrumental in effectively using this call to action.
6. Let's Do It
Yet another inclusive and friendly call to action. Those who visit your website and read this will feel excited to embark on a journey of discovering your site, products and services, and whatever it is you have to offer.
Not only is it compelling, but this tone is enthusiastic and that's how everyone should feel when interacting with your website for the first time.
7. Free Gift with your First Purchase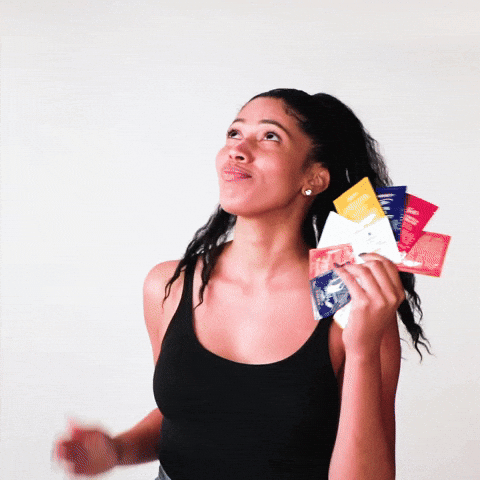 Apparel websites including SHEIN use this tactic on their visitors. Again, the effectiveness of this call to action shouldn't be underestimated. Customers love gifts, plus the word free is especially exciting. What better way to motivate a visitor to sign up with you than to offer them a free gift upon the purchase of their first item.
8. Go Premium/ Play Free
Spotify is one of the most popular audio streaming platforms worldwide. The 'go premium/play free' call to action button is effective for various reasons. It is evident that Spotify's main goal is to attract customers who are willing to pay for the premium experience because of how the 'Go Premium' button pops. While the 'Play Free' button is plain and the feature restricts certain things you want to do.
9. Download on the App Store/ Get it on Google Play
Several websites including; Instagram, Twitter and Facebook use this call to action. Encouraging people to download the app grants them access to more features and enables them to experience the many benefits of the mobile app on the go.
Are you ready to write Killer CTAs?
We hope these Calls to action and call to action examples will come in handy for your website. If you're feeling inspired, why not create some of your own? Hosting.co.uk can help you build your website for affordable prices thanks to its Easy Site Builder online tool.
Professional services in web hosting, VPS hosting and Reseller hosting are also available. If you want the very best for your website, you've come to the right place.