In today's world, more businesses are taking the bold step of going digital and utilizing cloud storage to improve operation. Of course, there's concern about security and connectivity, but you the option of using a secure cloud backup service provider which actually improves security. Sure, with physical storage devices, you have access to files offline and you won't have to worry about cyber-attacks. However, the benefits of cloud backup outweigh the disadvantages by a wide margin but don't just take our word for it, keep reading to find out what cloud back up is and the top benefits of using cloud backup.
What is Cloud Backup?
Cloud backup, also known as remote backup, is the process of saving data on a cloud-based server in order to protect or continue operations in the event of a disaster. The server is hosted by third-party service providers who offer competitive prices for monthly or yearly contracts. With these subscriptions/contracts, you receive backup space along with many other alluring benefits. But, what if you have zero backup plan?
Think about it, you're up one morning and not feeling so great but you have a deadline to meet that day, and to access the files, you'll have to visit the office as your company doesn't have cloud backup, how excruciating. What if you had access to the files from home on your work device? Would you need to get all dressed up in your not-so-great state? No, all you would need to do is turn that laptop on and access your files from the cloud backup while you make yourself some hot cocoa because hot chocolate solves every problem.
At this point, if you are still concerned about the minor details, there's no other option than to let the secret out, once again, keep reading to see the top benefits of cloud backup.
6 Benefits of Cloud Backup
1. Accessibility
Remember that "not feeling so great" day? A great benefit of cloud backup is having access to files from anywhere with an internet connection. All your files are one click away whether your last access was via computer or a mobile device. Your files are all easy to retrieve.
2. Cost
Back in the day and even currently, businesses purchase hardware to ensure they have space to store files, consistently doing this as the business grows to facilitate expansion. With cloud backup, you will reduce expenses for resources and manpower.
Some cloud service providers offer a surprisingly large amount of backup space and you also have the option of increasing that space or going unlimited. That way, instead of purchasing resources every month and paying employees to maintain them, you pay one monthly or yearly fee to your service provider for file storage and easy accessibility.
3. Security
Another significant advantage of cloud backup is security. Your cloud storage provider will give additional services with online backup to ensure that anyone attempting to access your business information is denied access.
You won't have to worry about your data collapsing because it will be handled by multiple data centers, which will keep it safe.
for more secure clod backup features go here.
4. Automation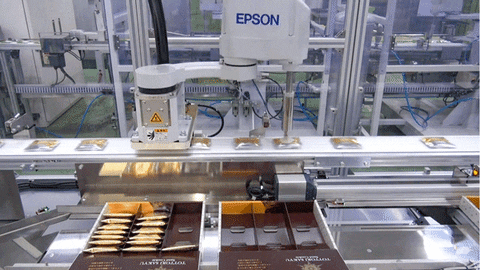 Avoid the excruciating pain of always having to manually back up files and folders that can sometimes take forever to complete. Cloud backup alleviates that extra task by automatically performing frequent backups. Service providers allow you to schedule automatic backups as you see fit, so you will never have to worry about losing important data.
5. Reduce data loss
Natural disasters, theft, or physical harm to information can all result in data loss. Consider how devastated you would be if this occurs and you haven't set up a cloud backup service. Data loss can put your company's finances at risk and have an impact on operations. Cloud backup moves your data off-site and backs it up on a disk online, therefore, this makes the process of accessing and restoring your data quickly.
6. Focused IT department
Using cloud backup means that your IT department can now focus on IT, instead of putting all their energy into managing backup. Even if they have to work with cloud technology, it will allow for a more efficient workspace with online backup.
Conclusion
There are many benefits of cloud backup and it has transformed the backup industry. You can purchase an offsite solution that automatically backs up all of your data at an inexpensive price range. The solution is straightforward, and the data is accessible at any time and from any location.
Online backup not only allows for a more productive work environment with less physical resources, but also saves money and makes your company data more secure. Get secure online backup no by visiting hosting.co.uk.