If you don't use the best email marketing strategies to craft your ad campaigns, you may as well stick your hand through your customers' screens and press the "delete" button yourself. Bad email marketing feels intrusive, irritating, and…spammy. Nobody likes this.
It's an easy thing to forget, but your customers mostly use email to talk to family, friends, and work contacts. So, if your marketing email shows up uninvited, you have about three seconds to impress your customers before they give you the boot.
To get the most out of your marketing campaign, you need to follow these proven email marketing strategies:
7 Best email marketing strategies
1. Give them what they like.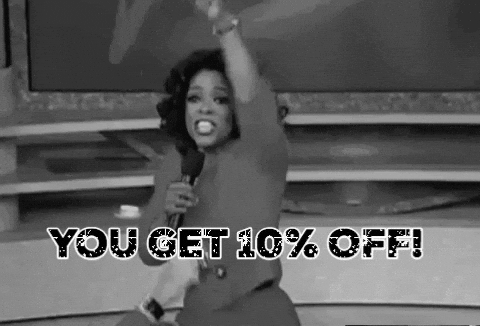 Picture it: You're relaxing on a Friday afternoon, checking your inbox to make sure you didn't miss anything important, when suddenly, your gaze falls on an email that's advertising vacuum cleaners. Unless you're up to your neck in dust and those vacuum cleaners are (ahem) dirt cheap, you're probably not going to give two hoots that Victor's Vacuums is having a sale.

To get your customers to open your emails, offer them something they actually need.
An email marketing campaign isn't the time to try out something your company has never done before. If your customers come for your snazzy fashions, give them a sale on clothing. If they come to you for wellness advice, offer a meditation course. One of the best email marketing strategies is to give your customers what they already love you for.
2. Use their name.
Dear [Customer],
We care about you so much that we couldn't even bother to use your name, even though you gave it to us when you signed up for our newsletters. Isn't that crazy, [Valued Customer]?
Anyway, we're having a sale, and we'd really like your money.
Sincerely,
Terrible Email Marketing Strategies Inc.
(See how icky that feels?)
3. Write a clickable subject line.
If you want your customers to open your emails, tell them what's in it for them. Having a Christmas sale where every item on your website will be up to 75% off? Then lead with that! Don't write a subject like "Merry Christmas" when you could have a clickable one like "Christmas Sale – Up to 75% off!". Your subject line isn't just a heading. It's a mesmerising whisper. It says, "Hello, Gorgeous. You don't want to miss out on this!"
4. Include a clear call to action.
The two most powerful (and most often forgotten) words in the English language are "Buy now". Your emails could be the wittiest, most captivating, most engaging in all the land, and you still won't get a single paying customer unless you tell them what you want them to do once they've finished reading your email.
Give them a big, shiny button that says, "This way to happiness and untold wealth!". Or try the subtler but equally potent "Learn more", "Sign me up for free", or the ever popular "Buy now".
5. Every once in a while, surprise them!
If your customers have been loyal to you, surprise them! Give them 20% off their next purchase or a gift card to buy themselves something special from your store.
You can automate this process so an email message automatically offers them a discount after every sixth purchase or however many you like, but the main thing is to reward your customers for choosing your store out of the thousand others that are sending out emails just like yours. This is just the thing you need to give your customers a boost that will have them bragging to their friends – who'll come rushing to your site so they too can get a discount! – and so they'll keep coming back for more.
6. Leave the door open.
We know: Your emails are carefully crafted, and you only send emails you know your customers love to read. But give them a way out, would you? Don't make your customers feel trapped in their own inbox. One of the best and most confident email marketing strategies is to give your customers a way to opt out of receiving your emails. This prevents you from ticking them off and makes them appreciate your emails even more. Nothing says, "We respect your time" quite like "Click here to unsubscribe".
7. Test on mobiles.
This is one of those tips that are almost so obvious you can't believe we're telling you, but it's also one of the easiest to overlook. Before you send your emails, make sure they look great on even the tiniest of screens.
Wrapping up
Email marketing is one of the surest ways to see a return on your advertising investment. Follow the strategies in this guide so your customers look forward to your emails instead of shooting them into cyberspace.
Did you enjoy this guide? Then check out our top ten tips for winning email marketing campaigns! And check out our email marketing products so you can see why our customers adore our marketing tools.