Online businesses are a great way to make some extra money online. Low overheads and high profit margins mean that with a little creativity and a lot of strategic planning, you can even make enough money to work from home full time! We hear quite a bit about selling physical products through online marketing, and even selling digital products like eBooks through websites. But one potentially profitable business we don't hear about that much is reselling white label hosting.
In this article, we're going to talk about white label hosting, how it works, and how to use it to make huge profits!
First of all…
What is white label hosting?
To understand white label hosting, we have to go all the way back to web hosting.
Every website on the internet is stored on a server. Because servers are expensive, most people don't buy them. Instead, they rent server space from web hosting companies and pay a small monthly fee. (Our shared web hosting starts as low as $2.99 per month!)
In addition to all our other web hosting services, we offer reseller hosting packages. These are designed for people to make money reselling web hosting.
When we were designing this package, we thought carefully about what we'd want from a web host that offered reseller hosting. And we'd hate it if when we were ready to sell our product, we had to let our customers know we got it from another web host.
Then they'd just go to that web host in the first place! It's just bad business.
So, we've made sure to offer white label hosting in our reseller hosting package, which means we don't put our logo anywhere on your final product. You get to add your own logo, your own brand colors, and anything else you want to do to attract the kinds of customers you want to buy from you.
It's kind of like we gave you a white label and told you to fill it in with anything you want.
Can I really make money from a hosting business?
How many websites do you think are on the internet right now?
Nope. It's more than that. (Unless you guessed "almost 2 billion", in which case, you're exactly right.)
That's a massive market.
And because we offer reseller hosting, you don't even need to spend any money on your own servers. (Did we mention that servers are expensive? Because they are. And they go through electricity like crazy!) Instead of buying your own servers, you get to rent server space from us. That keeps your overheads low, so you can enjoy a wide profit margin.
But that doesn't mean you can just start a hosting business and expect the money to start rolling in. To make sure your business enjoys a healthy profit, you have to do at least seven things:
How to create a successful hosting business
Choose the right hosting company
Remember your SEO
Brand is everything
Use webhosting billing software
Support your customers
Offer a variety of hosting packages
Promote your business
1. Choose the right hosting company
When you're reselling web hosting, your customers' happiness depends on how good your web host is. So, you can't afford to skimp on web hosting. You need to make sure you choose the right web hosting company.
Here are some things to look out for:
High uptime: If your customers' websites are always down, your business's reputation suffers. It would be a nightmare if you spent all that work building your brand, only to have it completely undermined by an irresponsible web host. We offer 99.9% uptime, so you don't even have to give downtime a second thought.
Unlimited reseller web hosting: Unlimited reseller web hosting means that your web hosting company doesn't set a cap on the server resources your customers use. Instead, the only limitation is the number of accounts that you create. With unlimited reseller web hosting, you get complete control over the server space you can offer to your customers. This makes it possible to offer premium, high-resource packages right out the gate. You can then reinvest the profits from this into your business, so you can expand.
Great customer support: You'll need a hosting company with 24/7 support, so that, especially in the beginning, you'll have someone to talk to when you inevitably have questions. (Your questions will usually taper off with experience, but we understand that you'll be a bit nervous the first time you try to run your own hosting business.)
2. Remember your SEO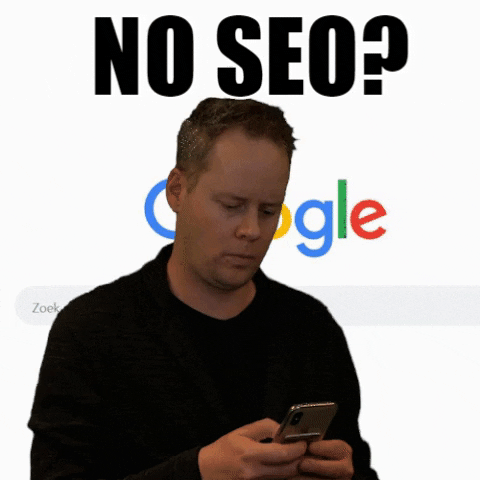 You probably know by now that SEO stands for Search Engine Optimization. It's what content creators use to draw traffic to their website. When you use a good SEO technique, you attract customers who are looking for what you're selling. (In this case, web hosting.) A good way to do this is with a blog that makes good use of keywords, but you can also take other steps to improve your website's search engine ranking. For example, you can improve your website's load time by choosing a web host with powerful servers.
3. Brand is everything
The web hosting market is massive. If you create a strong brand, your company will be the first company that your customers think of when they need web hosting.
This is especially important when you're just starting out, and you don't have a huge customer base yet. A strong brand makes your company memorable, and if you make it memorable enough, you can actually beat out bigger brands in your customers' minds.
So, forget the fact that you're just starting out. Create a brand that already looks as if it's established. Make it strong and make it unified. Keep the same tone across your social media as you do on your website. This makes customers know what to expect with your brand, and knowing what to expect is one step closer to remembering.
4. Use webhosting billing software
Webhosting billing software makes it easy to keep track of your customers' accounts and payments. You have enough to worry about without also having to keep track of which customers' payments are due on what date (and which customers completely missed their payment date). So, make use of good billing software, like our WHMCS.
5. Support your customers
Come up with a plan for what you're going to do when your customers have questions. You can't run a successful business without great customer support. In the beginning, you can probably make do with passing along your customers' queries to your web host and recruiting some great friends to help you, but when your business gets bigger, you're going to need an actual customer support system.
6. Offer a variety of hosting packages
To attract a variety of customers, you'll need to create a variety of hosting packages. For example, if you want to provide hosting for small business purposes, you'll need to employ a completely different strategy than if you're trying to offer hosting to large businesses. For example, hosting for small business purposes will probably need less storage, and hosting for small business purposes will probably mean you should offer shared hosting as one of your packages. Use your creativity here and come up with great packages that will attract all the customers you want.
7. Promote your business
The most important thing you can do to get new customers is promote your business. Exhaust all your free promotion strategies (like posting on social media, and telling your family and friends) before you start trying to pay for marketing.
Wrapping up
Hosting businesses can feel a bit inscrutable from the outside, but when you get a little closer, you'll realize that except for the initial setup, which involves getting in touch with a reputable reseller hosting provider, they're not that different from any other kind of business.
With creative branding, great packages, and reliable customer support, you can create a successful hosting business.