You'll never hear a website or business owner complain that their website has too much traffic. 'The more the better' may very well be the mantra they live by when it comes to the performance of their website. By now, the question of how to increase website traffic must have popped into your head. No worries, we'll be exploring these in six easy steps.
With that in mind, it's also best, when creating a website to choose an unrivalled webhosting solution for a fast, reliable and secure website.
Let's dive in.
6 Steps to increase website traffic
1. Do some advertisements
Consistent advertising never fails especially with the diverse ways you can promote your products and services in this 21st century. Cross-promoting on social media platforms is advantageous in extending your reach.
Using advertising as a tool will indeed build your brand and get your site in front of the right people- and a lot of them.
Of course, you will also achieve the obvious and the aim, you increase website traffic.
That said, by now you'll also realise that when advertising with the various platforms available, each has its pros and cons. Do your research and decide which one best suits your needs.
2. Use your social media handles
When we say 'use your social media handles' we mean, let them work for you. As mentioned earlier, cross-promotion is one of the best ways to spread your brand. No longer should you create content on just one platform hoping that it will magically do some good for you and your brand. You have to share all over your social media platforms.
Decide on the best social media to promote content to accelerated your site into a class by itself. That said, you need to understand that each targets a different audience. For E.g., Twitter is best for sharing short and to the point links to your website, while Instagram is more photo-centric and will attract a different type of audience. Facebook is where you'll create a community and get the most feedback.
It all depends on the type of content you're producing and the audience you're engaging with. Once you are sure of your brand and audience that you can leverage your social media platforms to increase your website traffic!
3. Don't sleep on SEO
Search Engine Optimisation, SEO, works wonders and, you guessed it, optimises content for search engines such as Google. Incorporating SEO with internal links on your fresh content will also influence organic traffic.
On-page SEO can significantly increase your website traffic. Include keywords and key phrases in your Meta-titles, content heading, sub-headings and website URL for best results.
4. Collaboration with brands and influencers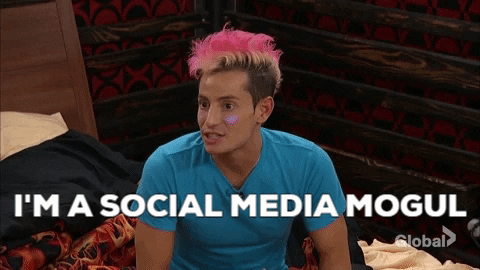 Networking is still a major part of increasing website traffic. To successfully do this, collaborate with brands and social media influencers. This extends your reach and allows you to tap into another market.
Collaborating with high-traffic websites/ brands is a good idea.
Before you do so, ensure the brands you collaborate with has the same target audience but aren't rival.
5. Email Marketing
Believe it or not, email marketing has its place in the market. You can consider it to be a silent yet effective strategy when seeking to increase website traffic.
Many businesses are so focused on the traditional and new forms of non-traditional marketing approaches that they miss out on email marketing which is a powerful tool that shouldn't be taken lightly.
However, email marketing should be done in moderation. Overdoing it will be 'spammy'. Be careful not to bombard your clients with never-ending email blasts. However, friendly reminders and promotions about a new product or service will suffice.
Check out en ways to boost your email marketing here.
6. Update your website regularly
We're pretty sure this one's a 'no brainer', but we had to add it all the same. Your website is your baby, treat it with care and keep it updated. The worst thing to have is a slow website. If it takes more than 10 seconds to load, you might find that your site user bounce rate will increase.
Additionally, ensure that your website is optimised for mobile. This is essential as the majority of website visitors do so using a mobile device. Making optimised and easily navigable will attract and retain users.
Conclusion
There are numerous options available that can help you to quickly increase website traffic. We've shared six and if you implement them as part of your marketing plan we are sure your website will grow.
Remember one of the best ways to grow a website starts with choosing the best web host and hosting plan. At Hosting.co.uk we offer several plans including, shared hosting, VPS hosting, Dedicated Server hosting and reseller hosting.